Log into Zubie. Go to the Main Menu, then Apps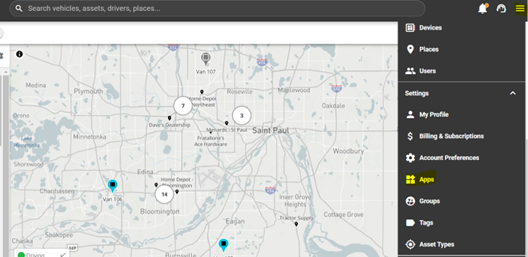 Click Learn More under ServiceTitan app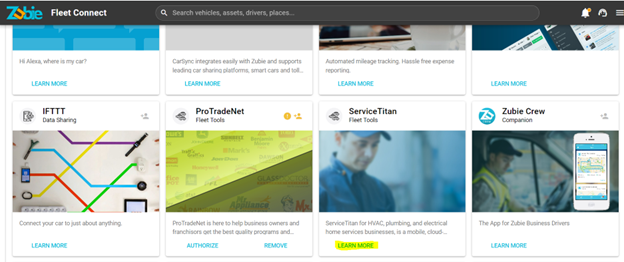 Click the hyperlink 'Submit an email request' and send us your Tenant ID

Scroll to the bottom of this guide for help to find your Tentant ID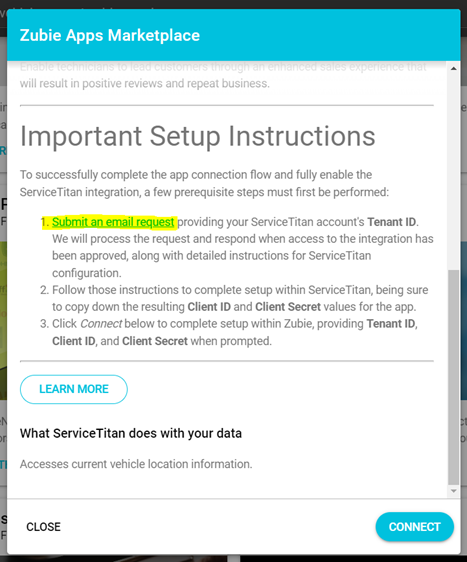 Wait for a reply from Zubie Support that we have added your Tenant ID to our system
Log into Service Titan, then go to Settings > Integrations > API Applications Access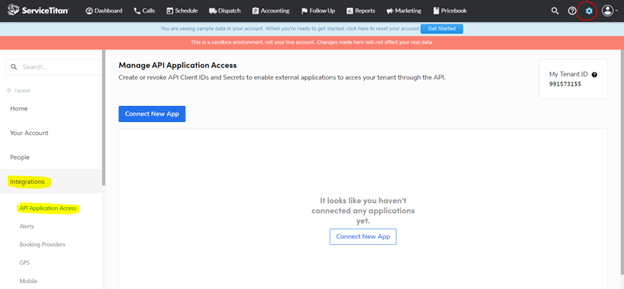 Click Connect New App > Select Zubie > Click Connect

Click Add New Provider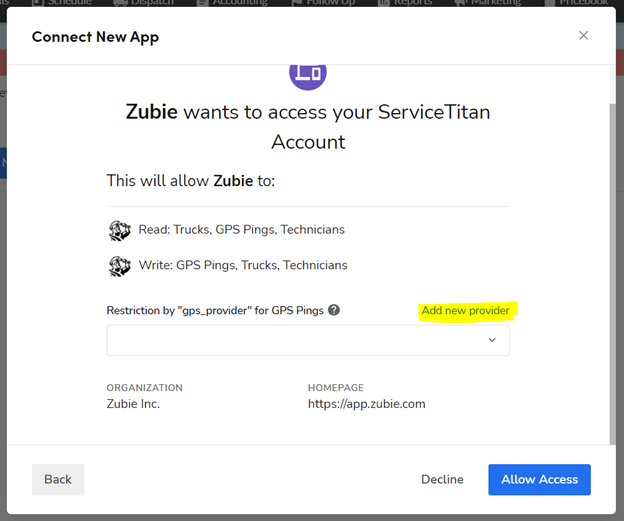 Click Add

Under Name, select GPS Open API, then click Save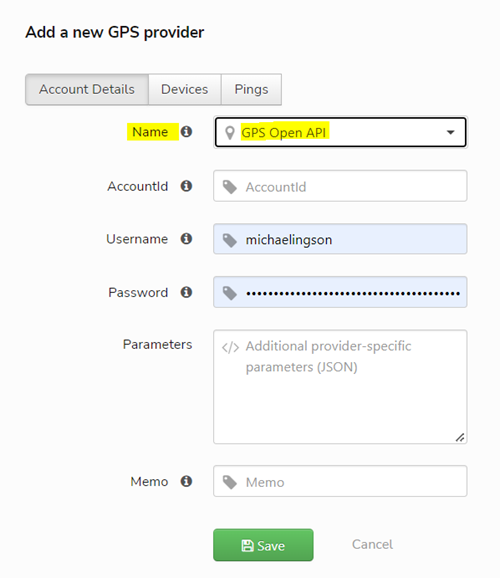 Go through Steps 5. and 6. again and get back to the same screen on step 7.
In the drop-down option, you will now see GPS Open API as an option. Select it and click Allow Access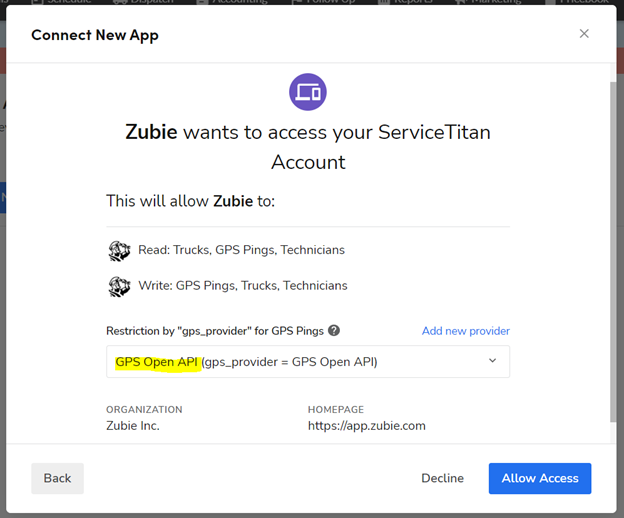 Click Generate Client Secret, then copy and paste your Tenant ID, Client ID and Client Secret on a separate notepad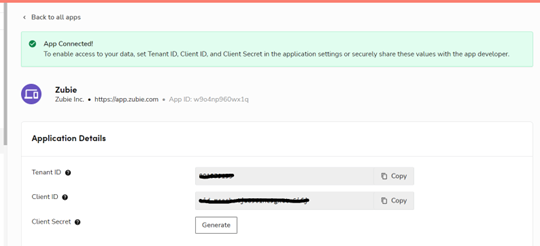 Log back into Zubie.com and get back to the ServiceTitan app. You will now see a Connect button, click Connect
.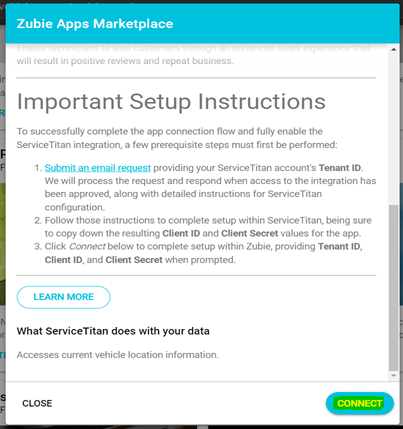 Paste your Client ID, Client Secret and Tenant ID, then click Connect To This Account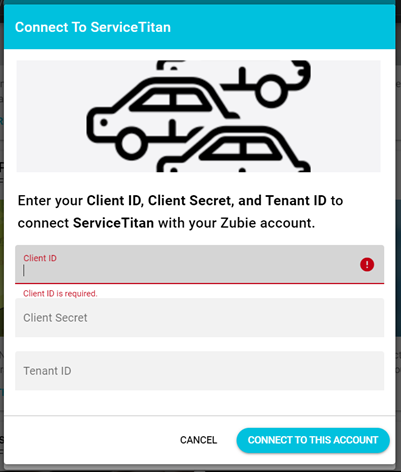 You will get a pop up with all your vehicles, select all of them Go back into Service Titan and under Settings > Integrations, select GPS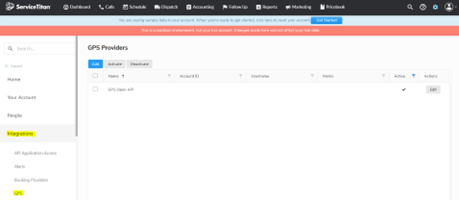 Click Devices, then add all of your vehicles and technicians, we recommend you use the vehicles VIN# for the UnitID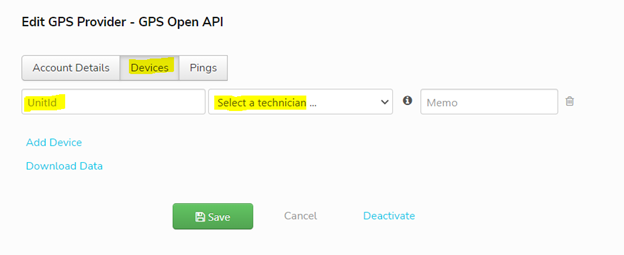 Integration is complete.

For Zubie related questions, please contact support@zubiecar.com
For Service Titan related questions, please go to this link: https://help.servicetitan.com/how-to/contact-support
Where to find my Tentant ID:
Go to Settings > Integrations > API Application Access, you will see your Tentant ID in the to right corner of this page