Life happens and sometime we change emails or password. Below please find steps on how to edit your Zubie profile. 
App:
1. Menu> Settings > My Profile 
2. Edit information
3. Save
Web Portal:
1. Go to my.zubie.co and log in with credentials. 
2. Click your profile.

3. Click "My Settings"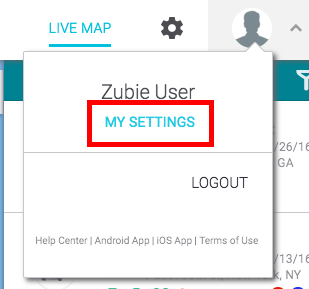 4. Edit Profile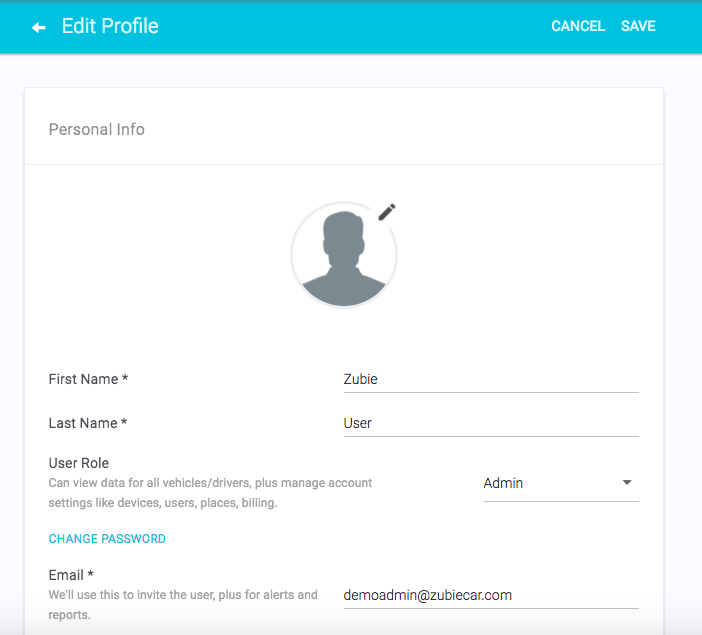 5. Save