Zubie understands that your Business may require more robust report to effectively track your vehicles. Below please find the steps to export trip reports. 
1. Log into the Web Portal (app.zubie.com)
2. In the upper right corner of Live Map, click Export Trips.

4. Set date range, and optionally filter to specific tags or vehicles/drivers and then choose export CSV.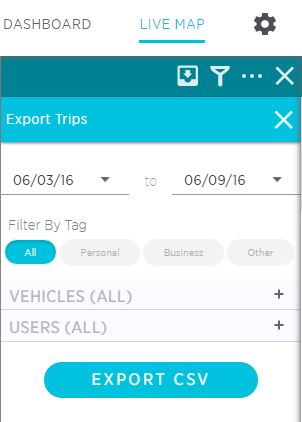 5) The CSV file will be sent to the account email on file.