Create Places in the Zubie App to automatically get a notification via push or email when vehicles arrive or depart common location such as home, school or work.
Up to 10 Places can be shared across consumer accounts.  Business accounts can have unlimited number of places.
To create a place using Zubie Web Portal:
1. Log into app.zubie.com > Menu > Places.
2. Click Add Place. 
3. Enter Address or a common business name to search.  You can move the pin around to get the exact location of a place.
4.  Edit the place name, geofence radius, and assign it a category for easier reporting.
5. You can edit whether Zubie should track visit events, and what schedule to track events.  For example you could setup to only track visits during visit hours.
6. Optionally turn on or off Arrival/Departure alerts.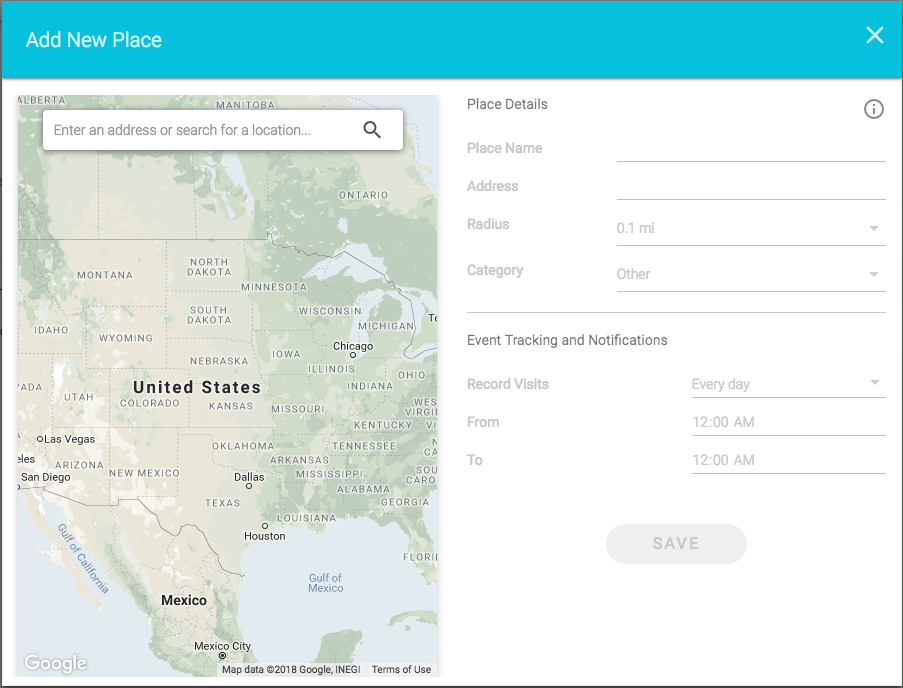 Note, you can also right click on Live Map to easily add a new place.
To create a place using Zubie App:

1. Open Menu>Settings>Places.
2. Select Add New Place.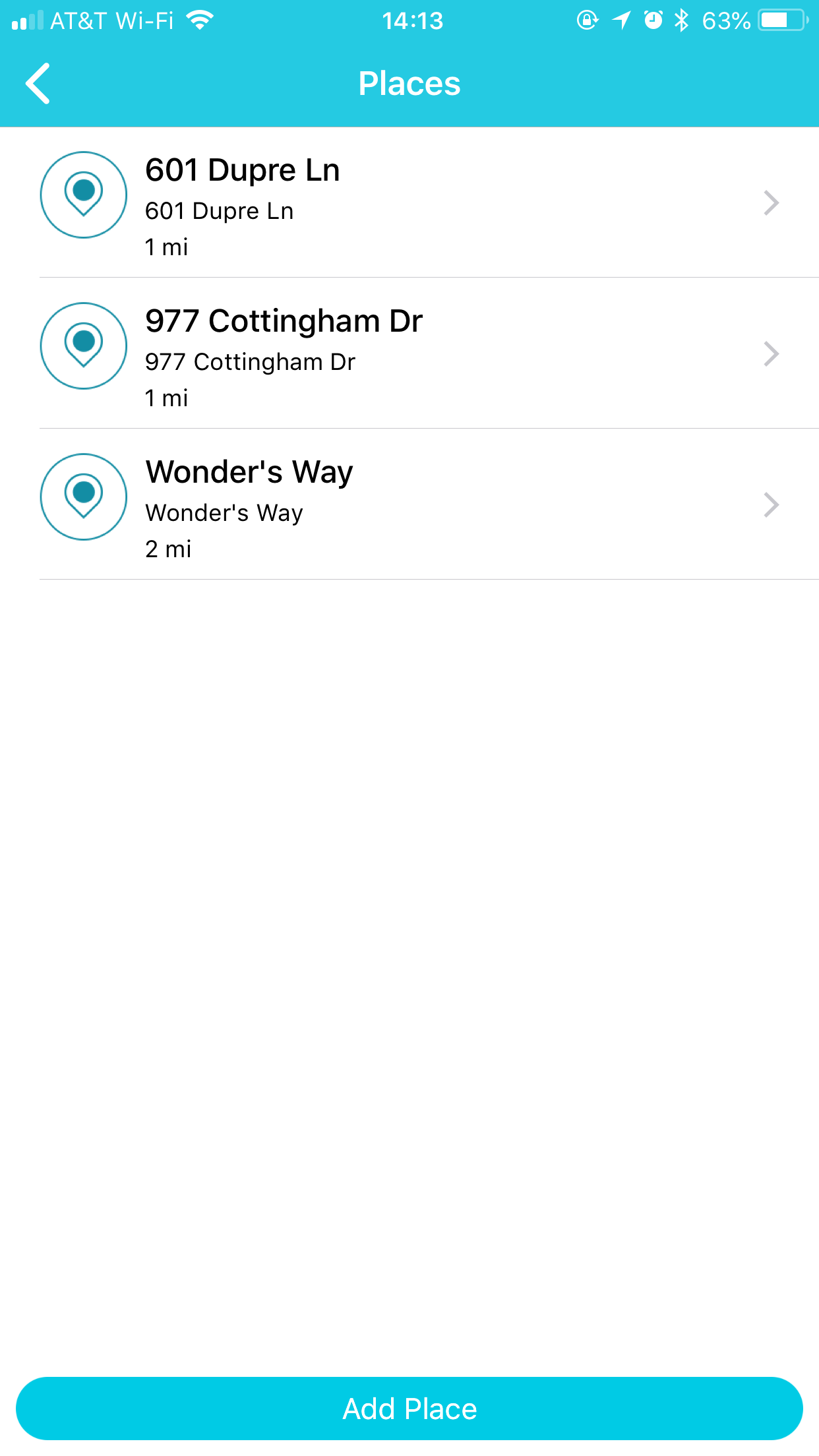 3. Enter an address, place name (like a business or city), or drag the icon to the location of the place you want to add.  (You may zoom in and out of the map to set the boundary)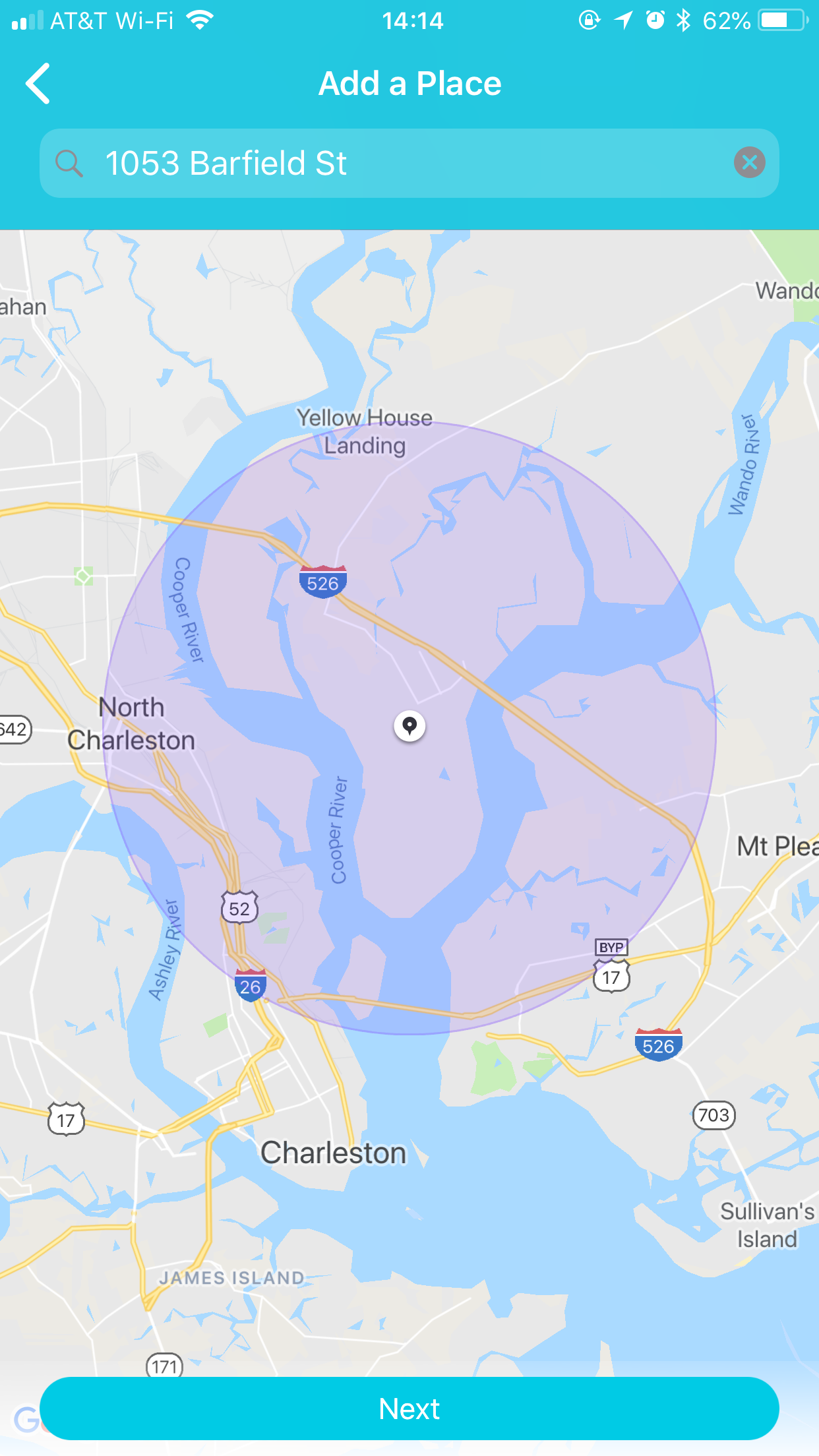 4. Choose the type of place, update the place name (like Home, Molly's School, etc).  Select the schedule for notifications that apply to this place. The boundary can be as small as 0.1 mile and as large as 25 miles.   Click Save.