Places are a key part of Zubie's location alerts and reporting.  We suggest adding the most common places your vehicles drive, such as, your offices and top customers.  You can also add "no drive" zones.
A place is simply any GPS point, with a configurable radius (from 1/10th a mile to 25 miles). 
How Places are Used
Zubie uses Places in the following ways:
1. Live Map
Places can be shown in Live Map, giving you context on where your vehicles are currently located, or when analyzing trip history.  (

> Places)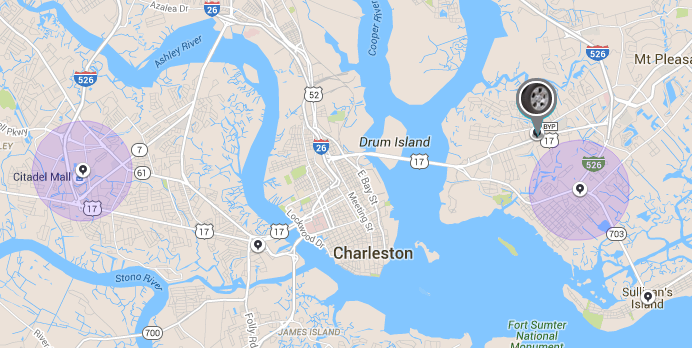 2. Trips List in Live Map, Trip Exports and Trip Reports
Place names are shown instead of the address for saved place.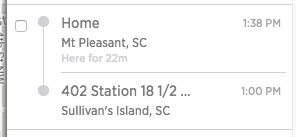 3. Visits Reports & Dashboard 
Need to prove to a customer how much time you spent at their location, or how many visits were made over a month?
The Visits Report, and the Visits Dashboard, summarize activity for any saved Place.
4. Arrival & Departure Alerts 
Optionally you can get real-time alerts as vehicles come or go from saved places (you can turn this on/off for each place).
5. Dispatching Nearby Drivers
In Live Map, you can Search using the name of a saved Place, and lookup the closest drivers based on Google traffic data.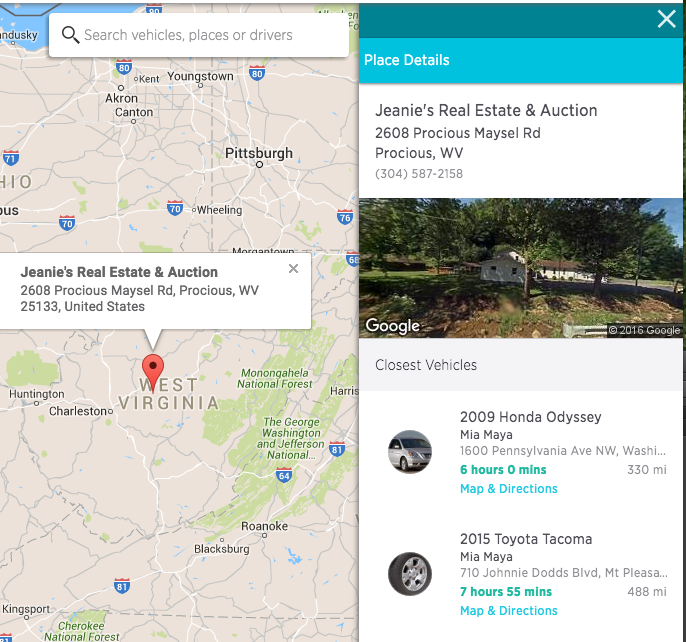 Setting Up Places
Setup Places in the Zubie portal, or in the Zubie mobile app.
Do you have a lot of places to setup at once?  Contact support@zubiecar.com and we can assist with a bulk upload.
Adding through my.zubie.co, 2 options:
Option 1:  Normal Setup
1. Go to Settings>Places > Click + icon.
2. Enter an address or business name and click the Search Icon.
3. Edit the Place Name
4. Define the radius that will trigger location alerts, and association with trip activity.  We suggest as small of a radius as possible.  Avoid overlapping places if possible.
5. Set a schedule for when you'd like Arrival/Departure alerts to be sent.  To disable alerts, uncheck Monday through Sunday.
6. Save.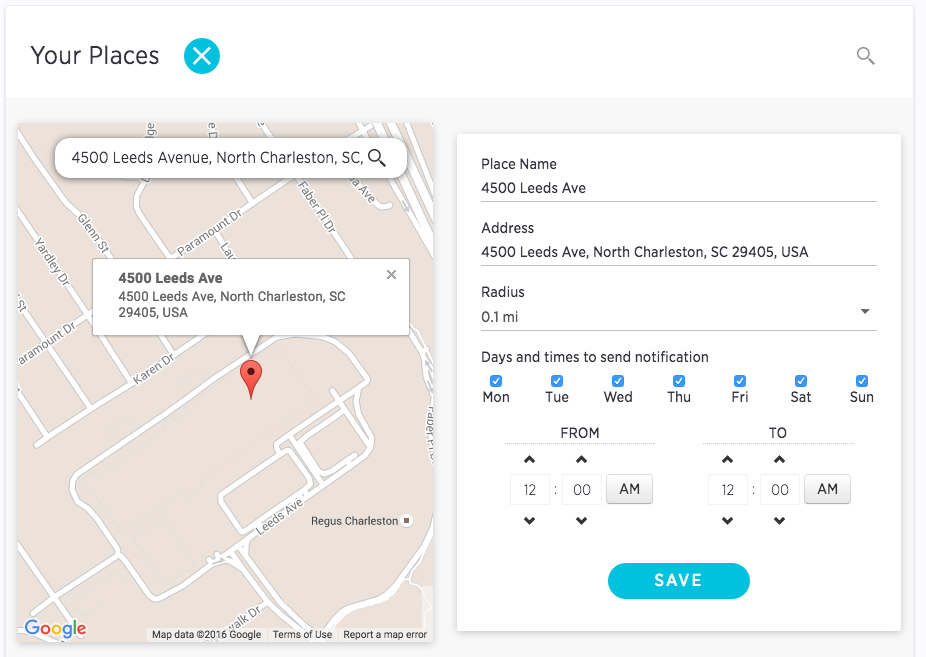 Option 2:  Quick Add 
1. Go to Live Map.
2. Right Click on the map in a location you'd like to add.
3. Click "Save as Place" and Save.
(Note this method defaults Alerts to be ON)