Some Zubie Devices come equipped with a backup battery, allowing the device to communicate its status and location when not connected to the vehicle for a short duration after losing power.
If a battery-powered Zubie Device is unplugged:
1) Users subscribed to device alerts will receive a "Zubie Device Unplugged" alert.
2) You can track down the location of the device using Live Map online.  The associated vehicle will appear orange.
3) Select the vehicle and click TRACK.

4) View the Disconnected Device Location history shows the last known location of the car, and the recent location history of the device.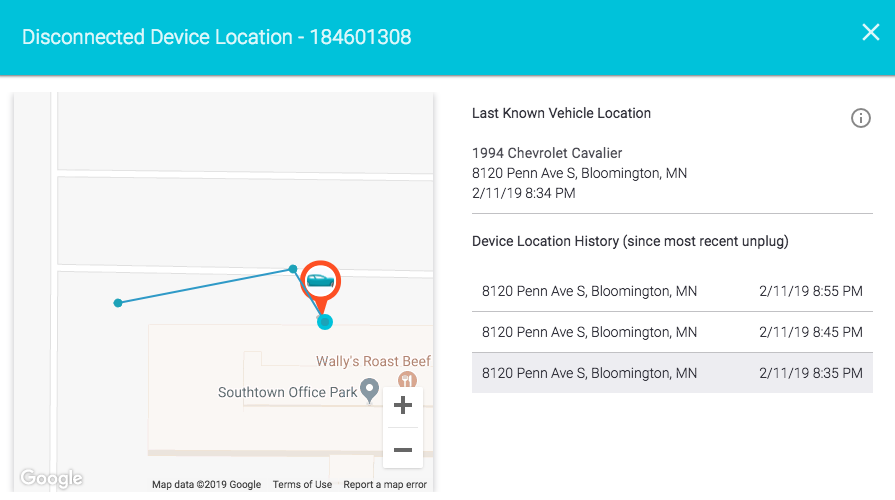 TIPS:
The device reports location every several hours when disconnected until the backup battery dies.  If you don't see a device location in the last 6 hours, the device battery may have died.
5) When the device is plugged back in, subscribed users will receive a "Zubie Device Reconnected" alert.