Note: you may want to create Asset Types before viewing this section; if you have not done so already, you can visit the tutorial on Asset Types.
Your Assets will be visible on the "Vehicles and Assets" screen - accessible via the main menu or by clicking here.
To create a new asset, click this button (visible on the header of the table)

This will bring up the "Add Asset" dialog.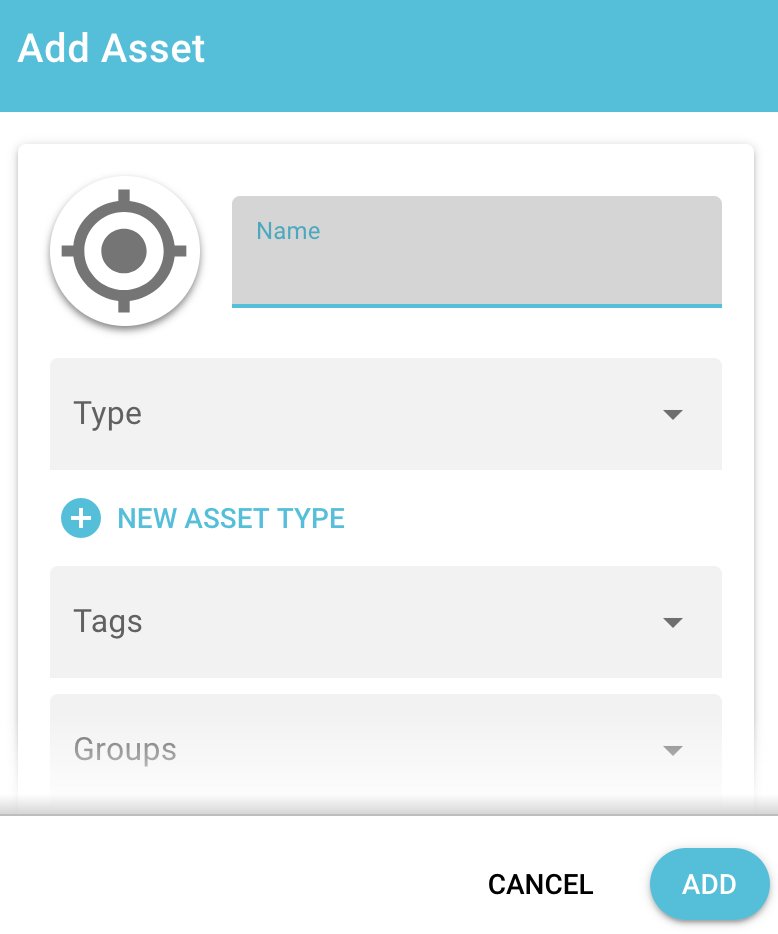 Only a name and type are required. (If you have not yet added any Asset Types, click "+ NEW ASSET TYPE" to do so.)
Icon is optional - if you do not choose one, the application will display the default one for the Asset Type.
For Premium subscribers, Tags and Groups can be set from this dialog as well. (See "Setting up Tags" or "Setting up Groups")
To complete setup, click "Add," and you will be returned to the Vehicles and Asset screen.